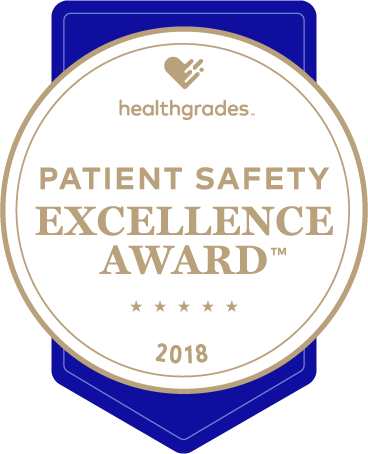 If you are sick and need to go to the hospital, it is important to know that if admitted, your hospital is dedicated to safety, and has a proven track record of preventing further illness and injury to its patients.
Healthgrades, a trusted provider of information to millions of health care consumers across the United States, recently recognized the best-performing hospitals in the country and Jamaica Hospital Medical Center received the Patient Safety Excellence Award, an accolade that recognizes hospitals that lead in the prevention of patient safety events.
This prestigious honor highlights the hospital's performance in safeguarding patients from serious, potentially preventable complications during their hospital stay.  Jamaica Hospital, part of the MediSys Health Network ranked in the top 10% in the nation for patient safety.
To determine which hospitals receive the Patient Safety Excellence Award, Healthgrades reviews the results of 14 key patient safety indicators submitted by hospitals to the Centers for Medicare and Medicaid Services (CMS). Some of the safety measures surveyed include pressure ulcers, catheter-related bloodstream infections, and postoperative sepsis rates.
Jamaica is one of two hospitals in Queens and one of only four in New York City to receive this honor. The hospital attributes their vastly improved safety rates to robust quality improvement policies and programs that were initiated over a decade ago and that are still being followed and improved upon every day.
According to MediSys Health Network President, Bruce J. Flanz, "Patient Safety is one of the top priorities at Jamaica Hospital. We are proud to be in a position to provide our patients with a safe and trusted environment to receive high-quality care. I would like to thank the many members of our staff who are committed to this effort."